Outstanding Universal Value of Kinabalu Park
World Heritage Site - [Inscribed as a World Heritage Site under Criterion (ix) and (x)]
Kinabalu Park, the World Heritage Site covers 75,370 ha, is located in the State of Sabah, Malaysia, on the northern end of the island of Borneo. Dominated by Mount Kinabalu (4,095m), the highest mountain between the Himalayas and New Guinea, it holds a distinctive position for the biota of South-east Asia.
Geologically, Kinabalu Park is a granite intrusion formed 15 million years ago and thrust upward one million years ago by tectonic movements and shaped by forces that continue to define its landscape. Despite its geological youth it is exceptionally high in species with living relics of natural vegetation remaining, over 93% of the Park area. The altitudinal range of the property, 152m – 4,095m, presents a wide array of habitats from rich tropical lowland and hill rainforest (35% of the park) to tropical montane forest (37%), and sub-alpine forest and scrub at the highest elevations.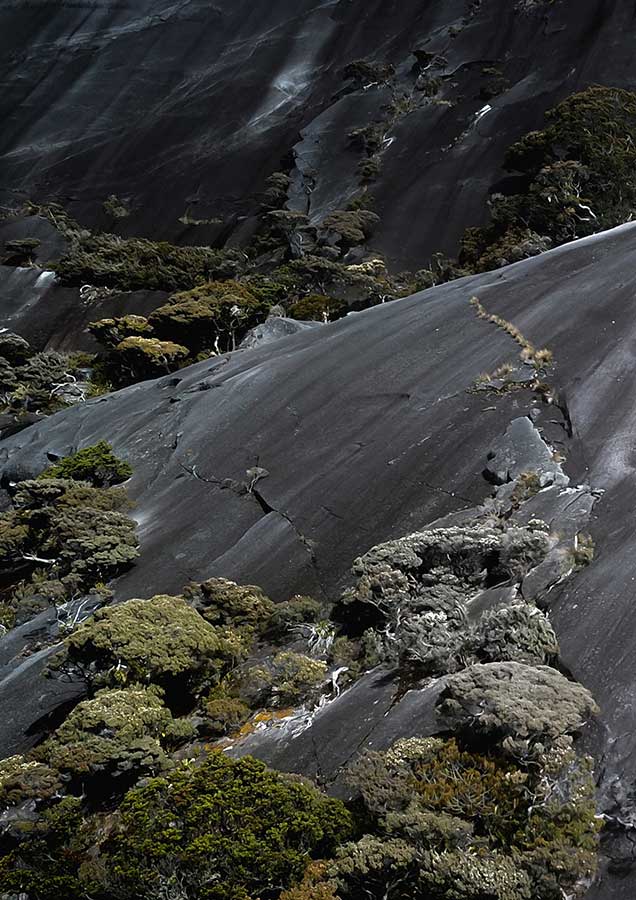 Criterion (ix): Kinabalu Park has an exceptional array of naturally functioning ecosystems. A number of processes actively provide ideal conditions for the diverse biota, high endemism and rapid evolutionary rates. Several factors combine to influence these processes;
(1) the great altitudinal and climatic gradient from tropical forest to alpine conditions;
(2) steeply dissected topography causing effective geographical isolation over short distances;
(3) the diverse geology with many localised edaphic conditions, particularly the ultramafic substrates;
(4) the frequent climate oscillations influenced by El Niño events; and
(5) geological history of the Malay archipelago and proximity to the much older Crocker Range.
Criterion (x): Floristically species-rich and identified as a globally important Centre of Plant Endemism, Kinabalu Park contains an estimated 5,000-6,000 vascular plant species including representatives from more than half the families of all flowering plants. The presence of 1,000 orchid species, 78 species of Ficus, and 60 species of ferns is indicative of the botanical richness of the property. The variety of Kinabalu's habitats includes six vegetation zones, ranging from lowland rainforest to alpine scrub at 4,095m. Faunal diversity is also high and the property is an important centre for endemism. The majority of Borneo's mammals, birds, amphibians and invertebrates (many threatened and vulnerable) are known to occur in the park including; 90 species of lowland mammal, 22 mammal species in the montane zone and 326 bird species.